Like everything in education, the world of edtech is swimming with acronyms, perhaps none more important than SAMR and TPACK. While I'm not into educational fads or acronymizing every facet of teaching, SAMR and TPACK are absolutely fundamental to the successful implementation of technology in the classroom.
It's important to note that with both frameworks, it's not about the technology. However, it is about the technology when teachers don't know the technology or feel comfortable using it. As Breakstone's Stanford study put it:
Education moves slowly. Technology doesn't. If we don't act with urgency, our students' ability to engage in civic life will be the casualty.
Granted, there are certain circumstances when the technology being used is the curriculum, such as the Photoshop and video classes I've previously taught. However, even with that, it's important to teach transferrable skills that are portable between software. So… even when the technology is the curriculum, the end goal might be broader than that one specific application. Schools and teachers need to realize this.
Link to Google Slides
SAMR
Many teachers are familiar with the SAMR model, created by Dr. Ruben Puentedura. This model looks at technology integration aspects through:
Substitution
Augmentation
Modification
Redefinition
One of the greatest misconceptions about the SAMR model is that only the more advanced stages (modification and redefinition) are demonstrable of proficient teachers. This is something Puentedura has been clear about and that SAMR is not meant to be that limiting. More information about this can be read in Common Sense Education's SAMR and Bloom's Taxonomy: Assembling the Puzzle.
It's for this reason that Greg Gardener redefined how teachers approach SAMR. Gardener portrayed SAMR as a pool that teachers are swimming in, based on their comfort levels. Some teachers are comfortable wading in the shallows while others are swimming in the deep end–or even doing flips from the diving board.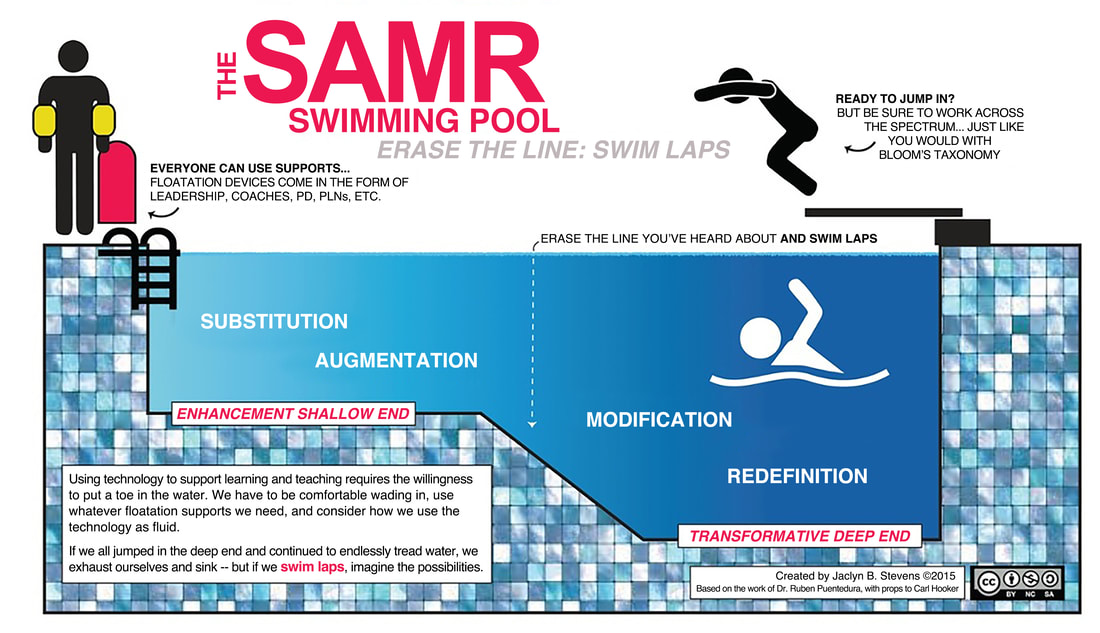 I stumbled on the graphic below and quite like the way it captures SAMR from a student-centered perspective.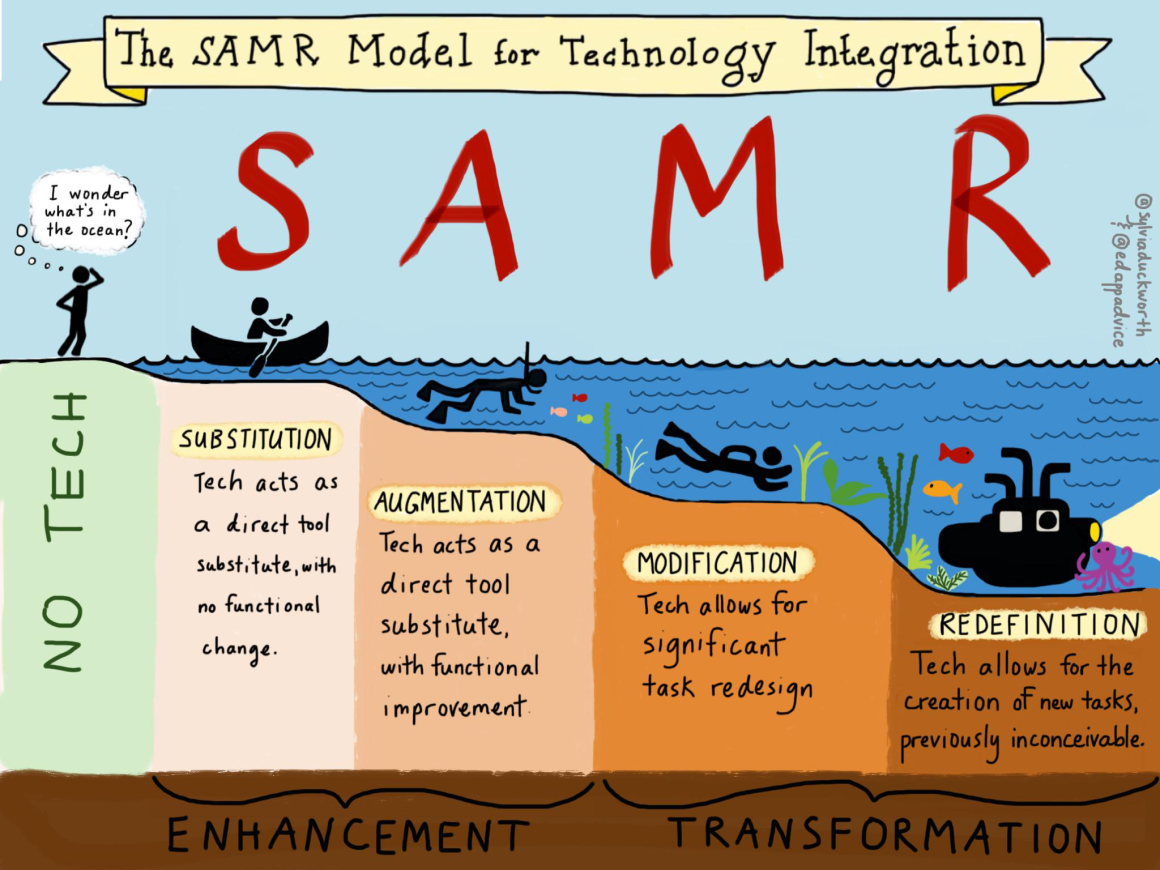 More SAMR Resources
TPACK
TPACK, or Technology, Pedagogy And Content Knowledge, is another framework to approach technology integration in lessons. While SAMR is centered around the use of technology, TPACK looks at how technology is integrated with best teaching practices and subject matter.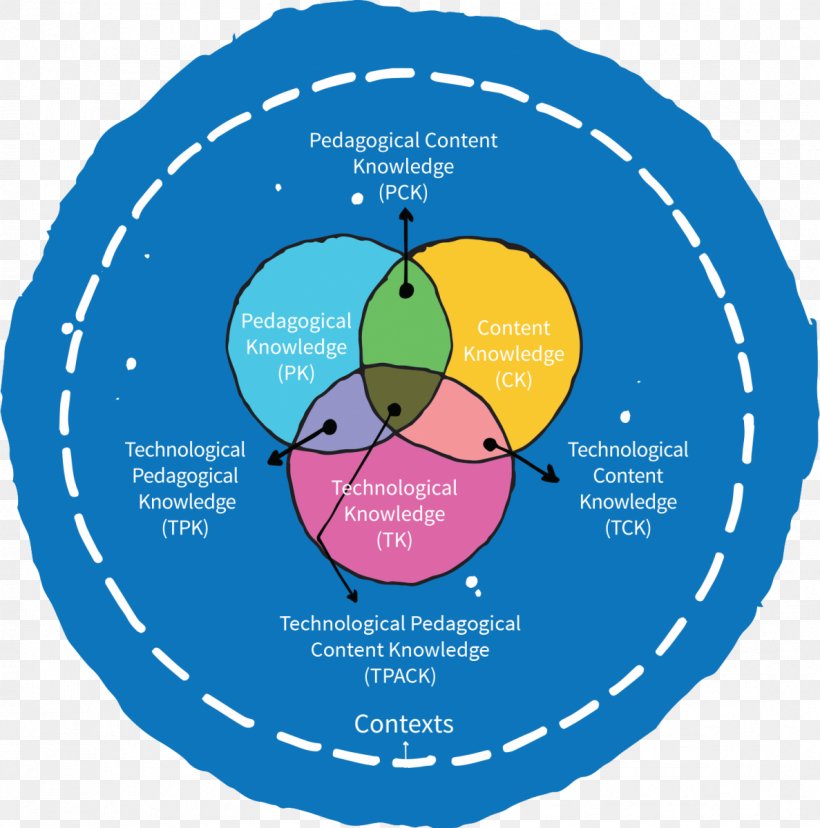 Especially through TPACK, what technology is used in lessons isn't as important as how and why it is being used. My video lecture (posted at the top of this article) expands upon this with numerous examples for different disciplines.
It is also critical to examine the cultural context in which students today are maturing. Digital technology is more a part of student lives than ever before, and it is important for teachers to adequately prepare students for how to use these technologies and to address the challenges they might encounter.